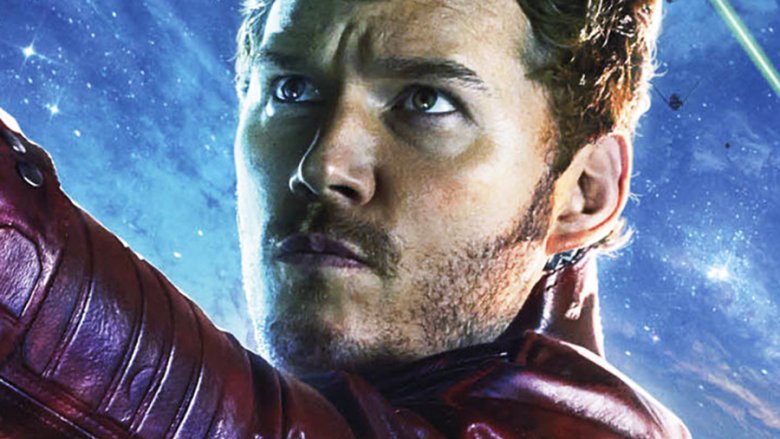 Actor Chris Pratt, who will soon be seen reprising his Guardians of the Galaxy character, Star-Lord, in Marvel Studios' Avengers: Infinity War, is going gaga over his upcoming film. The actor is claiming that Avengers: Infinity War will turn out to be the biggest movie of all time.
Pratt took to Instagram to share his Empire Magazine cover that touted Infinity War as "a blockbuster event a decade and 18 films in the making." His Instagram caption for the picture mentioned about Guardians of the Galaxy writer-director James Gunn who called him after he got bowled watching Avengers: Infinity War. The Star-Lord actor stated that he is honored to having got a chance to be a part of the Marvel Studio blockbuster film.
"Empire is right! So grateful to be part of #Marvel's 10 year cinematic reign. James Gunn called me last night floored after having seen the movie. I expected no less. I cant wait until I'm parked in front of the screen popcorn in hand. I'm so excited for the world to see what we've been cooking up. Im honored to be a part of what will be the biggest movie of all time," the tweet read.
Pratt noted that he is really excited for the world to see Avengers: Infinity War. The Empire Magazine cover page in question features Pratt's Star-Lord alongside Gamora (Zoe Saldana), Hulk (Mark Ruffalo), Spider-Man (Tom Holland) and Falcon (Anthony Mackie). You can check out the Instagram post below.
During a recent interview with Empire, Chris Pratt talked about how it was to work with his Avengers: Infinity War co-star, and Marvel Cinematic Universe veteran, Robert Downey Jr.
"Man, he set a really amazing tone [on set[. He's a bit like Tony Stark himself," Pratt said. "I think a lot of what makes Tony Stark are the same qualities that make Downey great. I think Downey is about as rich as Tony Stark now. He really takes care of the actors around him in a way I've never seen before."
The actor also shared about the perks of getting to work alongside Robert Downey Jr.
"I was a little under the weather and pushing really hard on the days I was working. He came up to me and said, 'You doing alright?' I said, 'Yeah, I've got a little sore throat.' Within ten minutes there was a person here giving me all these herbs and taking care of me," Pratt said. "He offered me the use of his trailer where I could sit down and use some of his hi-tech healing gadgets. It was amazing. I'm living my best life."
Source: https://pursuenews.com/chris-pratt-hypes-avengers-infinity-war-as-the-biggest-movie-of-all-time/